As we grow older, it's only but natural for us to value sleep even more, especially after long days of endless work and responsibilities. Some, however, can only dream of a good night's rest with eyes wide open. The inability to sleep against your will can be petrifying, as this causes multiple side effects like grumpiness, fatigue, etc. If you're looking for more natural methods to solve this, essential oil for sleep can just be what you might need. How and why? Read on.
Table of contents:
Problem on sleeplessness and insomnia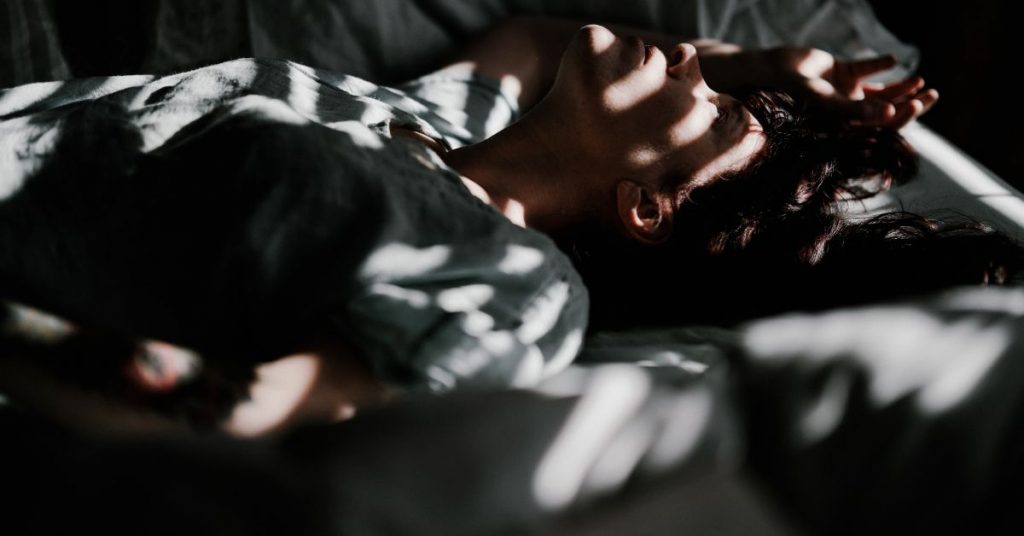 Insomnia, commonly known as the inability to sleep, is a sleeping disorder that one shouldn't take so lightly. According to medical professionals, this condition can be short-term (acute), long-term (chronic), or can even happen occasionally depending on one's case. Multiple factors trigger these unfortunate occurrences like broken sleeping schedules, taken medications, caffeine, stress, anxiety, asthma, pain, and more.
And when you find yourself suffering from it, it is important to seek help immediately. Otherwise, lack of sleep or inability to sleep can only cause you further problems such as fatigue, grumpiness, restlessness, low concentration, bad memory, and weaker immune systems.
Back to table of contents
Using essential oil for sleep
Be reminded that taking over-the-counter medications or pills may pose negative side effects to your end — dizziness, daytime drowsiness, and dry throat being a few of many examples. Moreover, they also tend to be less effective over time.
If you're looking for healthier alternatives, try tapping on essential oils. Essential oils have long been used for many reasons including sleep problems. Few of these oils carry therapeutic and relaxing properties that help in calming the mind and body.
Important note: Essential oils can only be obtained from plants through distillation. Thus, you can ensure that they're all-natural and free from chemicals, provided of course that you purchase good quality oils from trustworthy brands.
Back to table of contents
Best essential oil for sleep
Lavender – This is a widely recognized essential oil that's been proven to carry properties that help promote calmness and relaxation to one's body.
Bergamot – Unlike other citrus scents, bergamot essential oil is rather soothing, prompting reduced blood pressures and lowered heart rates.
Ylang-Ylang – This oil is also known for its sedative effects, enjoy a few sniffs, and expect relaxation to come to you in no time.
Chamomile – You've probably heard of chamomile tea as a good sleep inducer, and yes chamomile oil works the same too. It improves your vital signs and promotes better sleep experience.
Cedarwood – Cedarwood oil also has sedative properties that work wonders, not to mention the benefits it provides your skin when you choose to apply it topically.
Sweet Marjoram – This essential oil carries tranquilization properties that work really well in soothing emotions, decreasing tension, and treating anxiety.
Sandalwood – This oil's woody scent has long been used for treating bad anxiety levels and as well as increasing chances of deeper sleep experiences.
Clary Sage – Studies show that Clary Sage oil carries key components for managing hormones related to stress. It is a popular choice to help one fall into better, undisturbed nights of sleep.
Frankincense – This oil works wonders in balancing your emotions too. It calms your mind and enforces your body's healing response better.
Back to table of contents
How do you use essential oil for sleep?
There are a number of ways to enjoy the aromatic properties of essential oil for sleep and aid sleep deprivation. First, you can apply it topically in various parts of your body like your wrists, temples, chest, feet soles, etc. And when you choose to do, be sure to dilute the essential oil first with carrier oils like coconut, jojoba, and/or olive oil. Another method is through diffusing essential oils, which come in multiple ways: (1) You can simply add a few drops to your diffusers; (2) You can also create your own mix of diluted essential oils, put it in a bottle, and spray it on your pillow; and more.
Back to table of contents
More tips for better sleep
Try avoiding taking in caffeine late in the afternoons
Avoid taking long naps
Exercise regularly
Establish bedtime schedules
Keep your phone or laptop away an hour before bedtime. The blue light from these gadgets is said to mess with your natural sleep and wake cycles.
Back to table of contents
Sources: